That was the word that snapped into my mind when I read about this....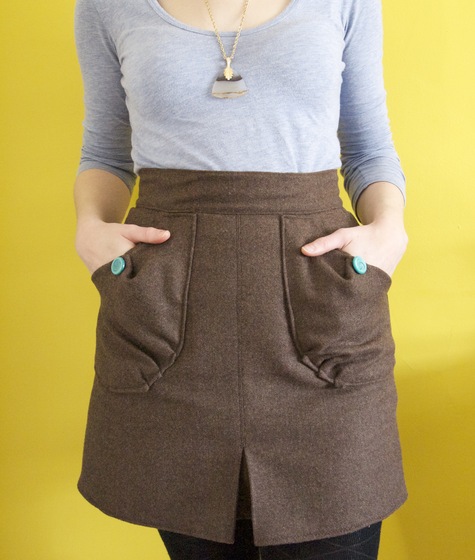 Cute skirt, huh? so very cute. and you can read all about the project
here
on the
Burda website.
You see, this skirt has a 'new lease on life'. It was once a skirt of a different style: hanging, waiting in a thrift shop. hoping for a new wearer. and new closet to reside in. and now here it is. shorter. hipper. with pleated pockets now. beautifully buttoned now. being worn again.
But the best part about THIS project, featured by Burda on their Members Project of the Week page. is that my sister in law, Katie, bought that skirt in that thrift shop and took it home and deconstructed it and resewed it into its beautifulness pictured above. And that's even Katie right there modeling said skirt.
And BURDA featured her fabulous project on their website.
Now that's something to be proud of. and that's talent.
Some of the finer print: the fabulous photos were taken by my brother. also talented. In fact, he has taken the majority of the photos you see in our shop. And yes, Katie models our aprons too. They make a great team, I think.